Augmented human creativity through natural selection.
Trilobite 0.9.3
After nearly two years of hard work and learning about OSX development, Darwin Arts is proud to announce the Trilobite 0.9.3 Free Beta Edition!  Visit the Products page to see more details, and then register as a site user to download your copy!
Featured Artist R Duck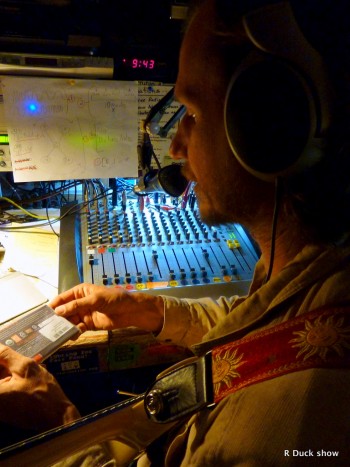 Right now Trilobite has found a warm spot on the R Duck show because of its unpredictable nature and for the various ways it then provides to tame the beast within. It has a sonic characteristic all its own. The intriguing working environment provides a modular like flavor, but still retains digital versatility for immediate change and huge sonic range.
Spending time with the patch evolver is enjoyable and productive. Trilobite's capability to produce vast numbers of fascinating patches is managed by its bank manager, which allows me to create searchable notes and visual indications so I can find the appropriate patches for the moment's inspiration. I also have available a conveniently named 'preset' which is a group of patches that can be called up for a fast dramatic change of sculpting tools.
 Trilobite is fun alternative to the conservative and predictable patches provided from the big so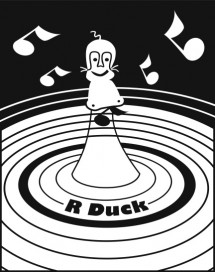 ftware synth makers and I really look forward to the community potential the software provides for.
I have not yet dove into its live audio processing, but see its possibilities for uniquely sculpting audio signals provided by more traditional and nontraditional instruments.
The R Duck show is live electronic music sculpture. A long running radio program broadcast from FRSC (Free Radio Santa Cruz 101.3fm) the host, R Albert Duck, assembles various sound sources to create a living sound landscape for listeners to enjoy in comfort, perhaps with a cup of tea and some tasty snack treat. Come to a live appearance for the opportunity to enjoy some ear teasing delights and taste the evenings chocolate or sample some home grown honey from the downtown studio apiary. The R Duck show sits inside an improvised musical moment.
R Duck show
101.3fm
Fridays 8:30-11pm PST

R Duck show
101.3fm
Fridays 8:30-11pm PST
live stream @ rduck.com
video/music @ youtube
A natural creative boost.