Augmented human creativity through natural selection.
Trilobite 1.1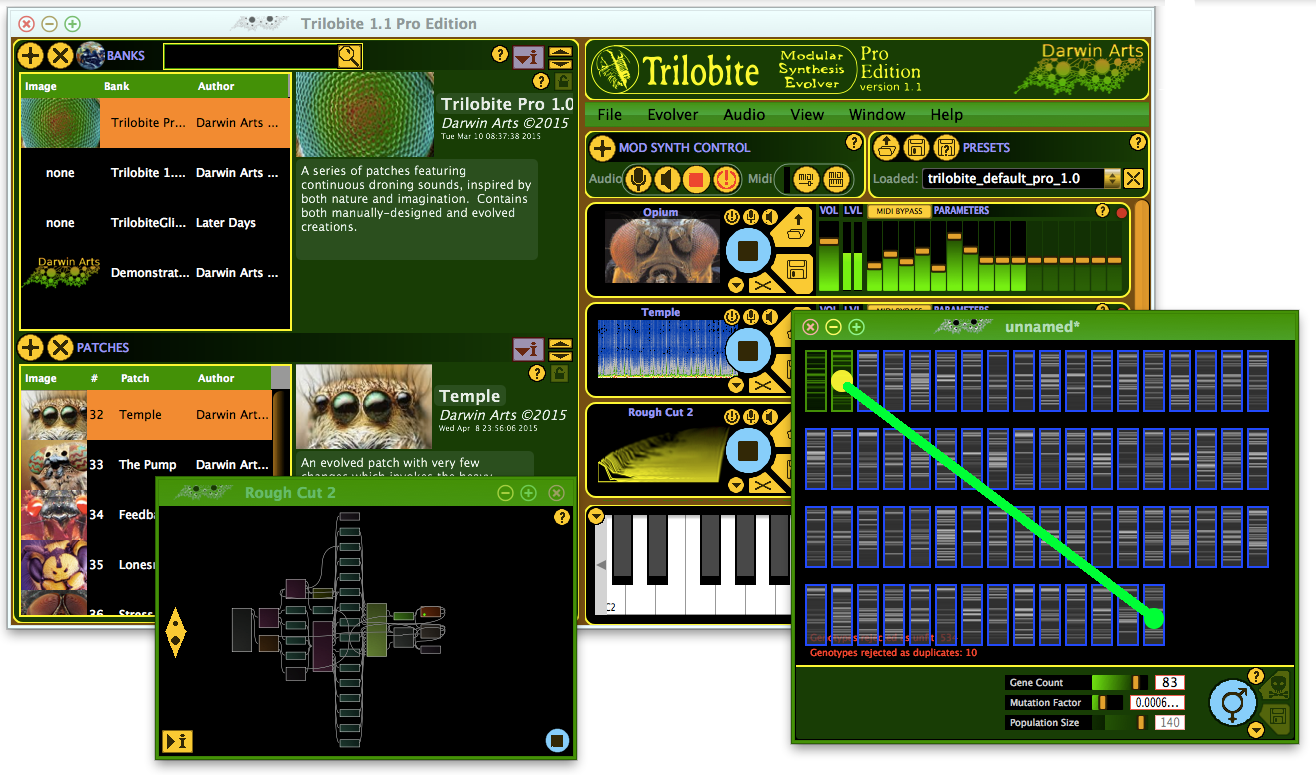 We're releasing our next update of the Trilobite Modular Synthesis Evolver just in time for Halloween!  This maintenance release includes many, many bug fixes and addresses several key stability issues.  For Windows pro version users, a 64-bit VST plugin version is now included.  For OSX users, a 32-bit pro version compatible with early Intel Macintosh Computers is now available.  See the Products Page for all the details…
Darwin Arts on YouTube – Tutorials
See embedded versions of Trilobite tutorials below, or check them out at the Darwin Arts Channel on YouTube.  These tutorials were created for Trilobite 0.9.3, but apply in all respects to Trilobite 1.0.