This page provides links to download a growing collection of free Trilobite patch banks.  If you would like to share a bank on this page, please leave a proposal with our Contacts page and we'll be in touch.

Sound Colors Bank
Sound Colors.   This bank is a collection of patches for Trilobite Pro featuring the Sound Color module.  Patches were authored and/or evolved at Darwin Arts, with generous contributions from Doug Lynner and Later Days
Free Patch Collection
FreePatch Collection 1, by Later Days.  A collection of Trilobite Free Version patches from 2015 and earlier.  These include a number from the Later Days "Current Work" bank and many from the "Patch of the Day" promotional collection.
Demonstration Instruments
Demonstration Instruments, a bank of all manually-designed (not evolved) patches shipped with Trilobite 0.9.3 which some users may not have.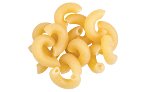 Noodles II
Still more patches "found along the way" of prospecting for new sounds.  These patches include offshoots from a number of current works-in-progress, and are offered here for your enjoyment.  Click the link below to begin your download.