Trilobite 1.1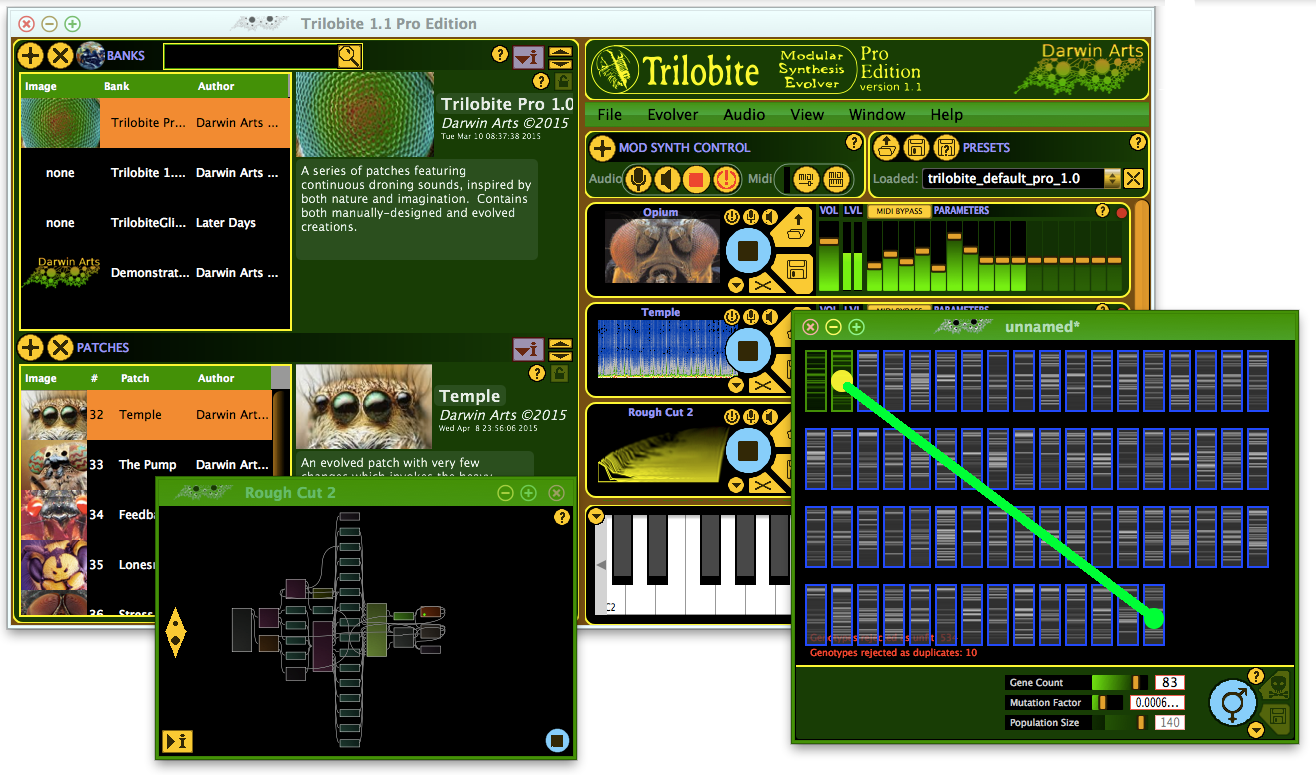 Trilobite 1.1 (aka the "Professional Edition") is a software modular synthesizer which brings unique augmentation to the creative process.  Using the same natural phenomena that brought you jellyfish, the platypus, Tyrannosaurus Rex, and yourself, this synth exploits Darwinian Natural Selection to help you create radically bizarre new sounds from simple basic acoustic building blocks.  Trilobite's visual editor allows you to construct custom synthesis patches to create drones, keyboard instruments, effects…you name it!  Once you've created a custom instrument, you can then use the Evolution Engine to explore thousands of derivative possibilities, and even breed your new patch with others that you love.
The included plugin versions of Trilobite feature much better plugin integration with most commercial DAWs, and feature new automated midi track mapping to allow immediate use of keyboards and track automation without the tedious step of manual mapping.
This version is similar in most respects to Version 1.0, but the pro edition includes an additional 64-bit VST plugin for Microsoft Windows users.  For users of early Intel-based Macintosh Computer users, a 32-bit professional version installer is provided, compatible with OSX versions 10.5 and later.
Trilobite 1.1 includes many, many bug fixes and stability enhancements, and should perform solidly with DAW platforms.
Trilobite 1.0 is also available as a feature-limited free version, if you prefer to try before you buy.  Visit our Free Downloads page to get your copy (available for download by site-members only, no product registration necessary).
Both the Professional and Free versions have all the same features you may have used with the original free beta editions: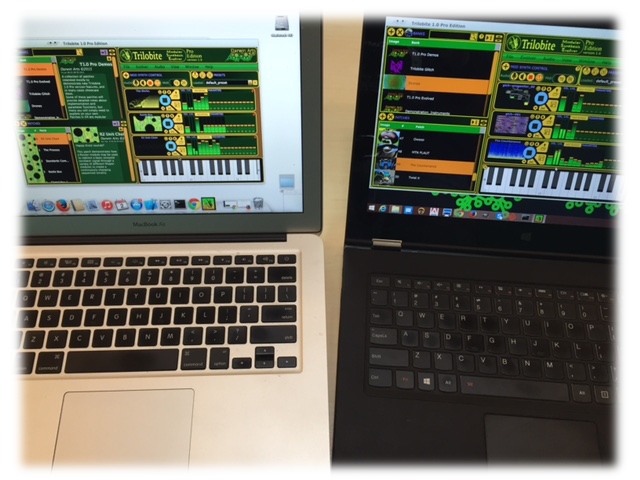 Available for Microsoft Windows and OSX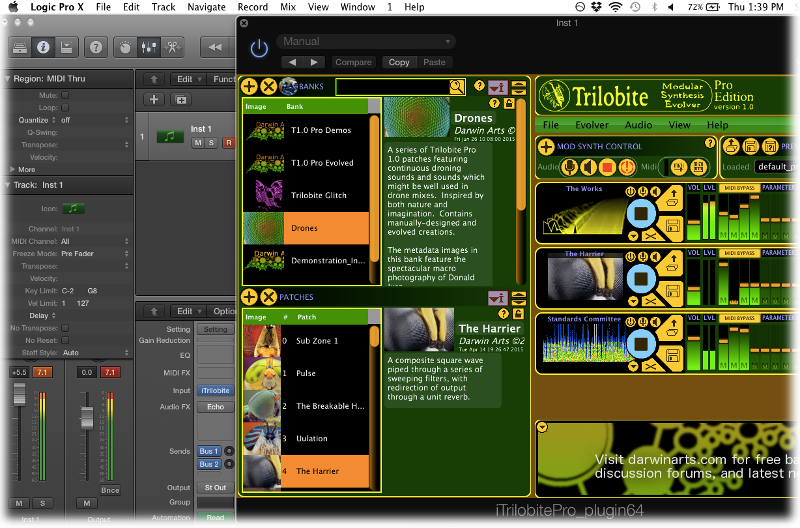 Audio Units and VST plugin versions are provided for their respective platforms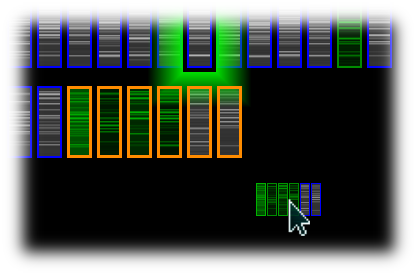 Interactive patch evolver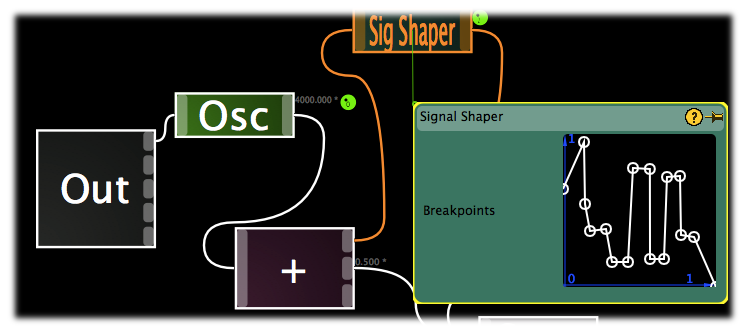 Visual patch editor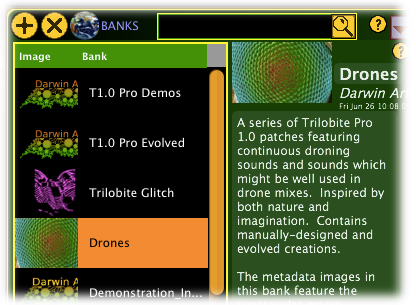 Fully-integrated patch bank librarian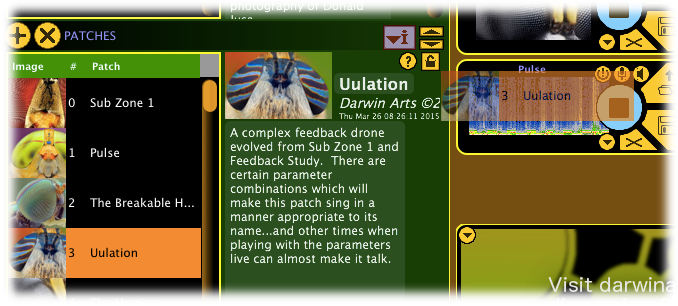 Intuitive drag-and-drop loading

Descriptive metadata editors with text and images
Extensive HTML user guide
Lots of demonstration patches
Customizable color schemes
To get your copy of the professional version, buy now, or visit our free downloads page for the free version.
Enjoy!
Trilobite Introductory Tutorial
These tutorials were made for version 0.9.3, but apply in all respects to version 1.0.
Trilobite Basic Patch Editing Tutorial
Trilobite Evolving Patches Tutorial (Parts 1 & 2)
made with