Trilobite 1.2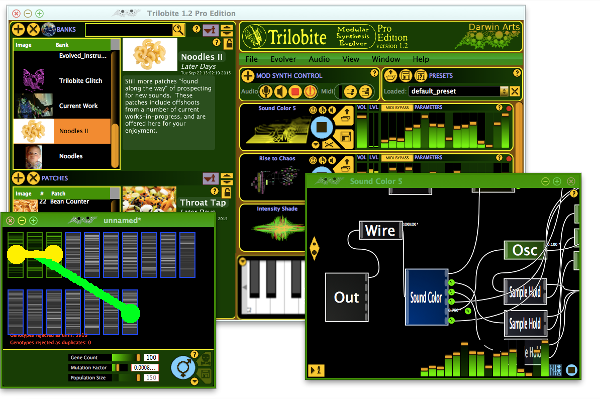 Trilobite 1.2 (aka the "Professional Edition") is a software modular synthesizer which brings unique augmentation to the creative process.  Using the same natural phenomena that brought you jellyfish, the platypus, Tyrannosaurus Rex, and yourself, this synth exploits Darwinian Natural Selection to help you create radically bizarre new sounds from simple basic acoustic building blocks.  Trilobite's visual editor allows you to construct custom synthesis patches to create drones, keyboard instruments, effects…you name it!  Once you've created a custom instrument, you can then use the Evolution Engine to create thousands of mutated possibilities, and even breed your new patch with others that you love.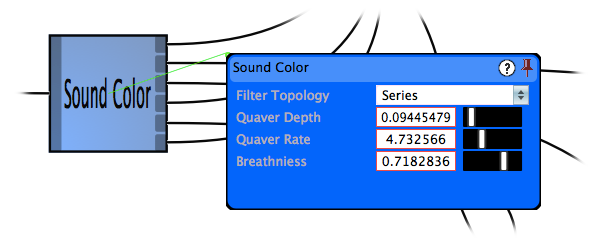 This pro version of Trilobite includes a new special attraction module:  the Sound Color vocal filter and synthesizer!  Based largely on the writing and research of Professor Wayne Slawson, this module was actively developed during a visit with Dr. Slawson at his Oregon home last October where, when not feeding horses or pea-hens, he dispensed knowledge, stories, and great company (not to mention great food!  His wife is an excellent chef!).  You can use this module as a filter to add human vocal tone quality to any sound you want, or use the module as a synthesis source.  The variety of what patches using this module might evolve into during the breeding process are still largely unexplored.  Watch the Trilobite ad panel in early 2016 for links to new bank downloads featuring this module and its possibilities.
This version includes several important bug fixes, the most notable of which is a vast improvement in overall audio quality.  We completely overhauled the output dynamic compression algorithms to remove audio peak distortion due to really "hot" signals (most useful for evolved patches).  The result is a smooth, glitch-free audio mix, much cleaner than the previous versions…unless of course your patches have glitch by design!
The Trilobite installers include VST and AudioUnit plugin versions with their installers.  The Pro Version installers will include plugins suitable for use with 64-bit DAWs.
Both the Professional and Free versions have all the same features you may have used with earlier versions: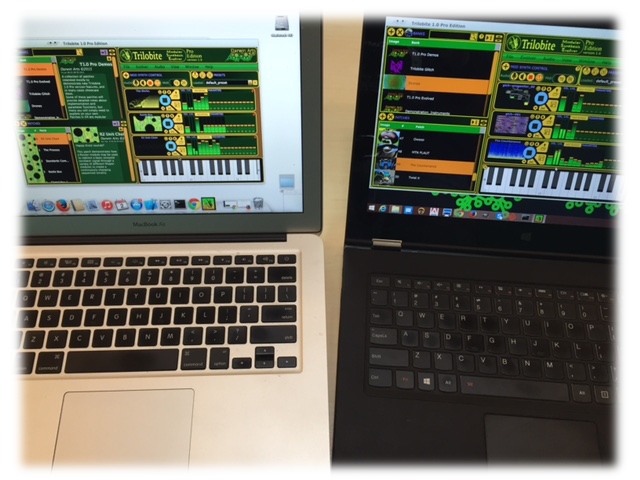 Available for Microsoft Windows and OSX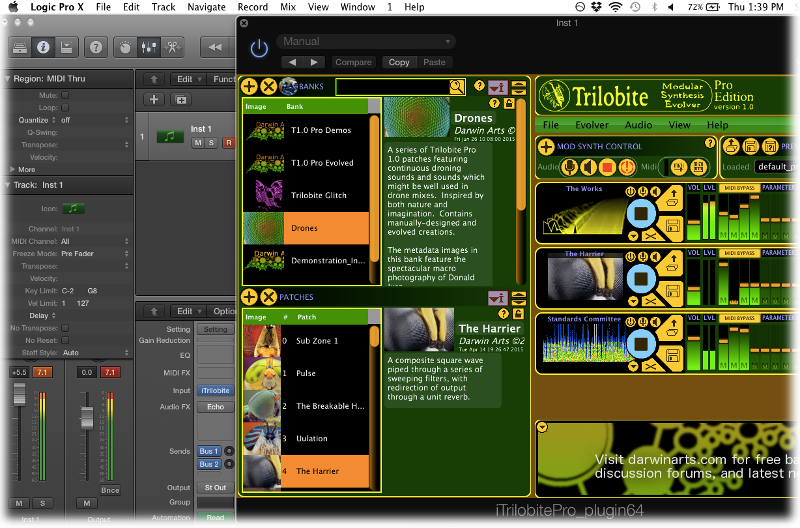 Audio Units and VST plugin versions are provided for their respective platforms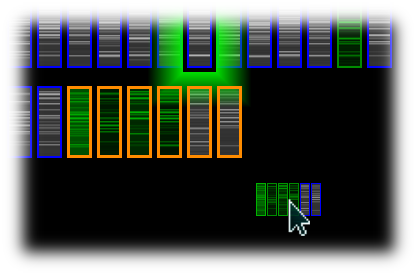 Interactive patch evolver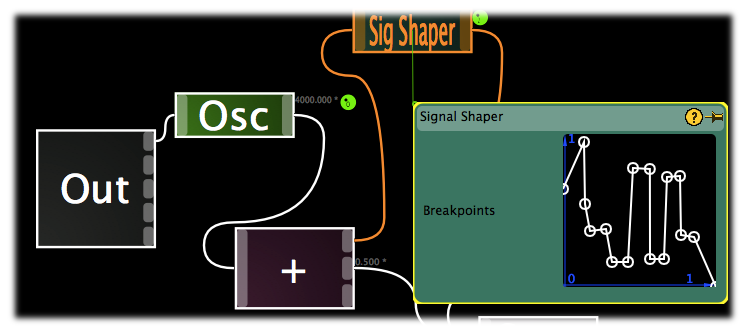 Visual patch editor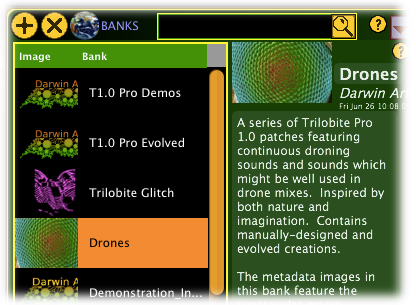 Fully-integrated patch bank librarian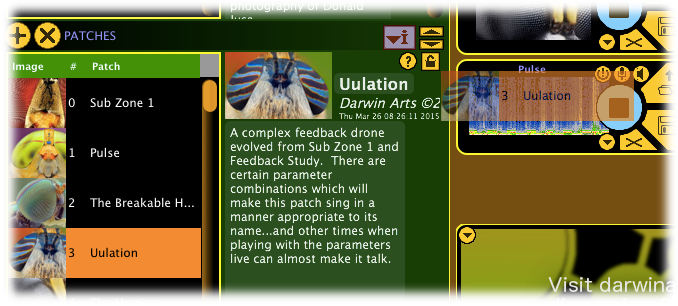 Intuitive drag-and-drop loading

Descriptive metadata editors with text and images
Extensive HTML user guide
Lots of demonstration patches
Customizable color schemes
To get your copy of the professional version, buy now, or visit our free downloads page for the free version.
Enjoy!
Trilobite Introductory Tutorial
These tutorials were made for version 0.9.3, but apply in all respects to version 1.x.
Trilobite Basic Patch Editing Tutorial
Trilobite Evolving Patches Tutorial (Parts 1 & 2)
made with