These are the currently available free downloads from Darwin Arts. Note that you must be registered as a user of our web site and logged in for the links to be enabled.
Free Trilobite patch banks by Darwin Arts and other users are available on our Media Downloads Page.
Trilobite Free 1.4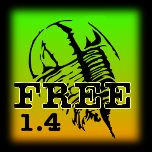 This is a feature-limited version of the Professional Edition, provided for those who want to try Trilobite before spending money. That being said, this version may be sufficient for many users and will support free version patches and banks made with earlier versions.  To see the difference between our Professional and Free versions, check out the Features Comparison Table provided in the installer readme file.  If you like what you find here, consider a pro edition purchase to take your sounds to ever more diverse extremes.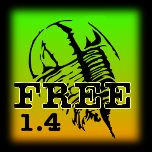 trilobite_free_1_4_installer.pkg
Trilobite 1.4 Free version installer for Macintosh OS X, with 32-bit plugins.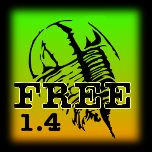 trilobite_free_1_4_installer.msi
Trilobite 1.4 Free version installer for Microsoft Windows, with 32-bit plugins.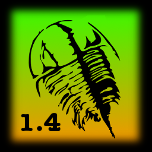 Trilobite User Guide
Trilobite 1.4 HTML User Guide.  Applies to both Pro and Free versions.